Kitty & Ira Walter Cafe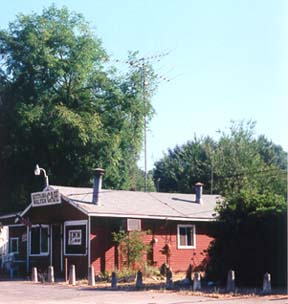 1940's - 1999 Mussey Grade Raod,
Fernbrook, California

Kitty and Ira Walter Cafe is a historic building that we are currently researching. The department of buildings and records for San Diego lists its date of origin as 000 meaning it is too old to have its origin on record. We are trying to find the date it was first built. The current owner reports that it was the first gas station in Ramona. Early automobiles would stop and refuel there and a cafe provided foods for travelers. Later, when the reservoir was added to Mussey Grade and fish were stocked there, it became a place for sportsmen to have a drink and a bite to eat after a fishing trip.
******
To return to the main page,
click BACK on the top of your computer.